Pat Sinnott, the spokesman for the organisers of this year's WARWICK PENTATH RUN on 21-22 May, is a committed marathon runner.
Running has been a lifetime's passion which began when Pat was a child in Ireland. There, the cooler climate lends itself to year-round running events and the clubs with which he was involved from the age of 12 organised track & field events in the Irish summer, and cross-country in winter. So, Pat had had plenty of experience and plenty of ideas when a group of enthusiasts in Warwick decided to create a major race of some kind in Warwick.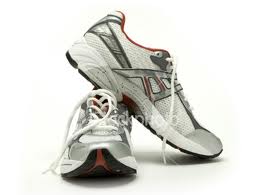 In 2002 the first Warwick Pentath-run was conducted. In a unique format which is logistically impossible to organise in a metropolitan area, the Warwick Pentath-run is a marathon (42.2km) divided into 5 legs over 2 days, each leg a different kind of race so that its appeal is extremely broad.
Contestants can enter one, some or all of the legs.
Saturday's 3 races are WIRAC-Yangan, a half-marathon on an undulating course, showcasing our Shire; followed by a 4.6km cross-country at Morgan Park; and a 5km flat sprint at Sandy Creek. Then there is a presentation dinner at WIRAC that night.
Sunday completes the test with the gruelling, and very visually spectacular 10km uphill run from Killarney to Queen Mary Falls; and the final leg is the very popular 1500m run up and down Palmerin Street, finishing at the Band Rotunda.
With about 75% of the 400 or so contestants coming from Brisbane and environs, the Warwick Pentath-run brings substantial revenue into the district, an estimated $100,000 spread across a range of businesses. It's a magnificent effort from a group of enthusiasts, who invite and welcome local participation in what has become a great annual event for the Warwick district. And a local charity is always the beneficiary of all their effort.
© Jane Grieve – www.janegrieve.com.au
Tags: Warwick Pentath